Building a Future Kenyan Space Industry through Cubesats
Submitted by kamaubm on Thu, 2016-06-02 17:01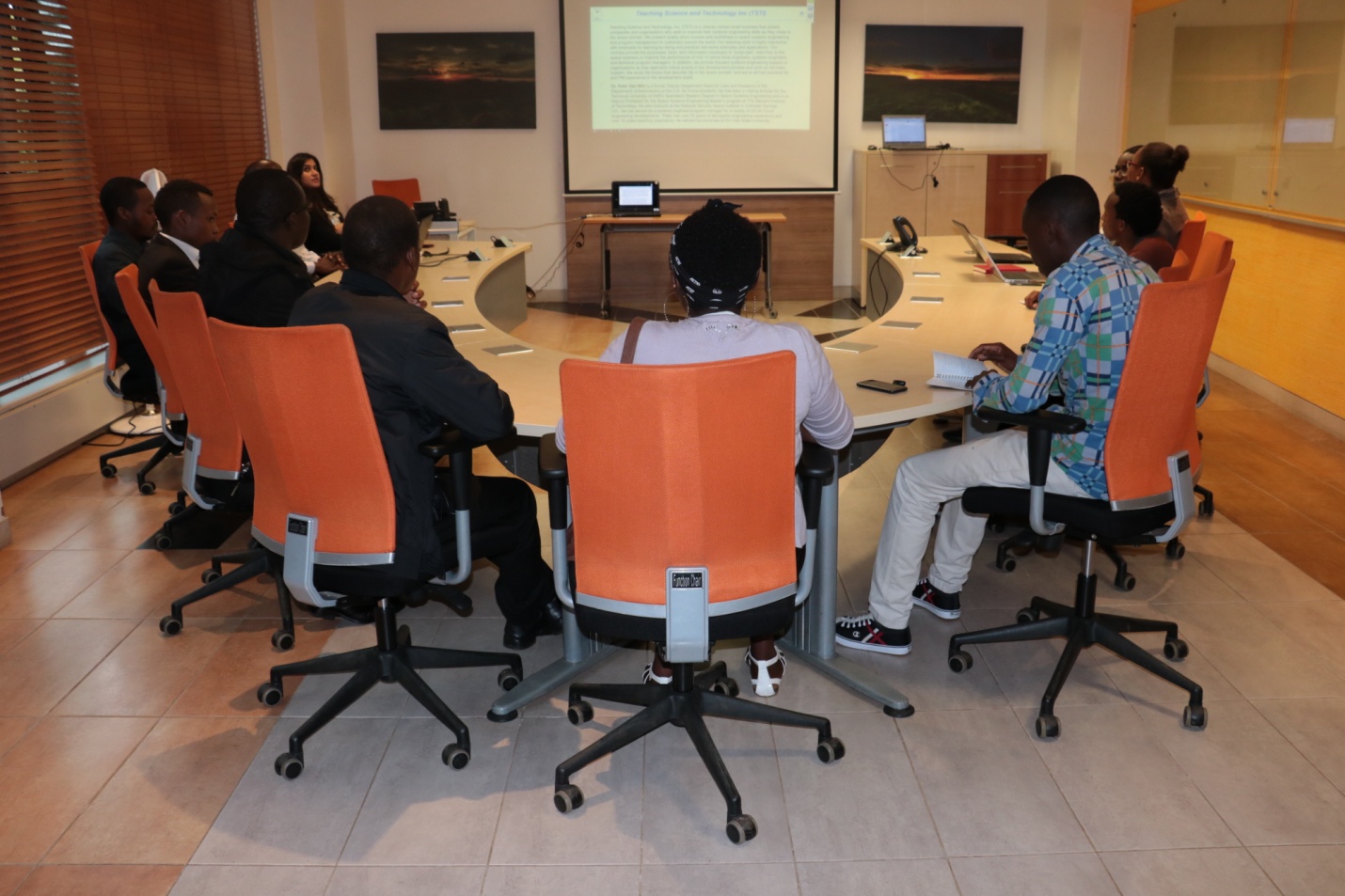 On Thursday, 19th May 2016, Dr Geoffrey Okeng'o from the department of Physics lead a group of 11 current and former Bsc astronomy and astrophysics at the university of Nairobi in attending the first Kenyan webinar on "Building future Kenyan space Industry". The meeting took place at Seven Seas Technologies along Riverside Drive, Nairobi and was hosted by Mr Allan Okoth the CEO STEM 2030 and former Makini College Principal. Mr Allan is a technology enthusiast keen on seeing Kenya put her first satellite in Space, in the next few years.
The Webinar was delivered by Dr. Peter Van Wirt who is a former Deputy Department Head for Labs and Research of the Department of Astronautics at the U.S. Air Force Academy. He has been a visiting lecturer for the Technical University of Delft's Spacetech Masters Degree in Space Systems Engineering and is an Adjunct Professor for the Space Systems Engineering Master's program at The Stevens Institute of Technology. He also instructs at the National Security Space Institute in Colorado Springs, CO. He has served as a systems engineer/program manager for a variety of US Air Force engineering developments. Peter has over 25 years of aerospace engineering experience and over 16 years teaching experience. He earned his doctorate at the Utah State University.
The following are some of the pictures from the event!
Pictures of the Event (DO NOT USE):