Public Lecture by H.E. Matteo Renzi, the Prime Minister of Italy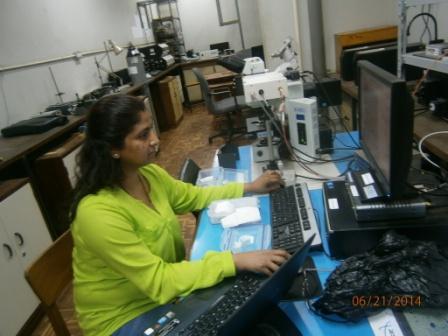 Raman spectroscopy for Forensic Analysis
Bobby Bhatt, a Ph.D(physics) student using Confocal Raman Spectrometer.
Prof. Mwabora participating in tree-planting event at Chiromo recently.
Tree-planting at Chiromo Campus
Physics department chair, Prof. Mwabora (center), Tree- planting event at Chiromo.
First year BEd Science, Distance Learning Students, Addressed at the School of Physical Sciences
Department of Physics Issues Solar Academy 2014 Certificates
The Physical Society of Kenya (PSK)
The attendees at the Physical Society of Kenya meeting at the Kenya united club on 6 March, 2014.
Special Solar Academy November 2013
Special Solar Academy (22nd October - 1st November 2013)
Latest News in Physics
The Department of Physics announces Cosmology Public Lectures titled:
"Cosmic Nudity!!! Is it really censored?" By Dr. Rituparno Goswami
Location
School of physical sciences Boardroom
Read More....
Eminent Professor of Physics, Prof. Joseph Malo, took the plunge to discuss one of the most intriguing questions in physics today, the origin of mass.  
Prof. Malo gave a public lecture titled Creation versus Evolution where he highlighted that science and religion do indeed appreciate and recognize not only the beauty and magnificence of the universe but also desire to discover what is behind this grandeur.
Location
Millenium Hall 1
Read More....
Welcome to Department of Physics