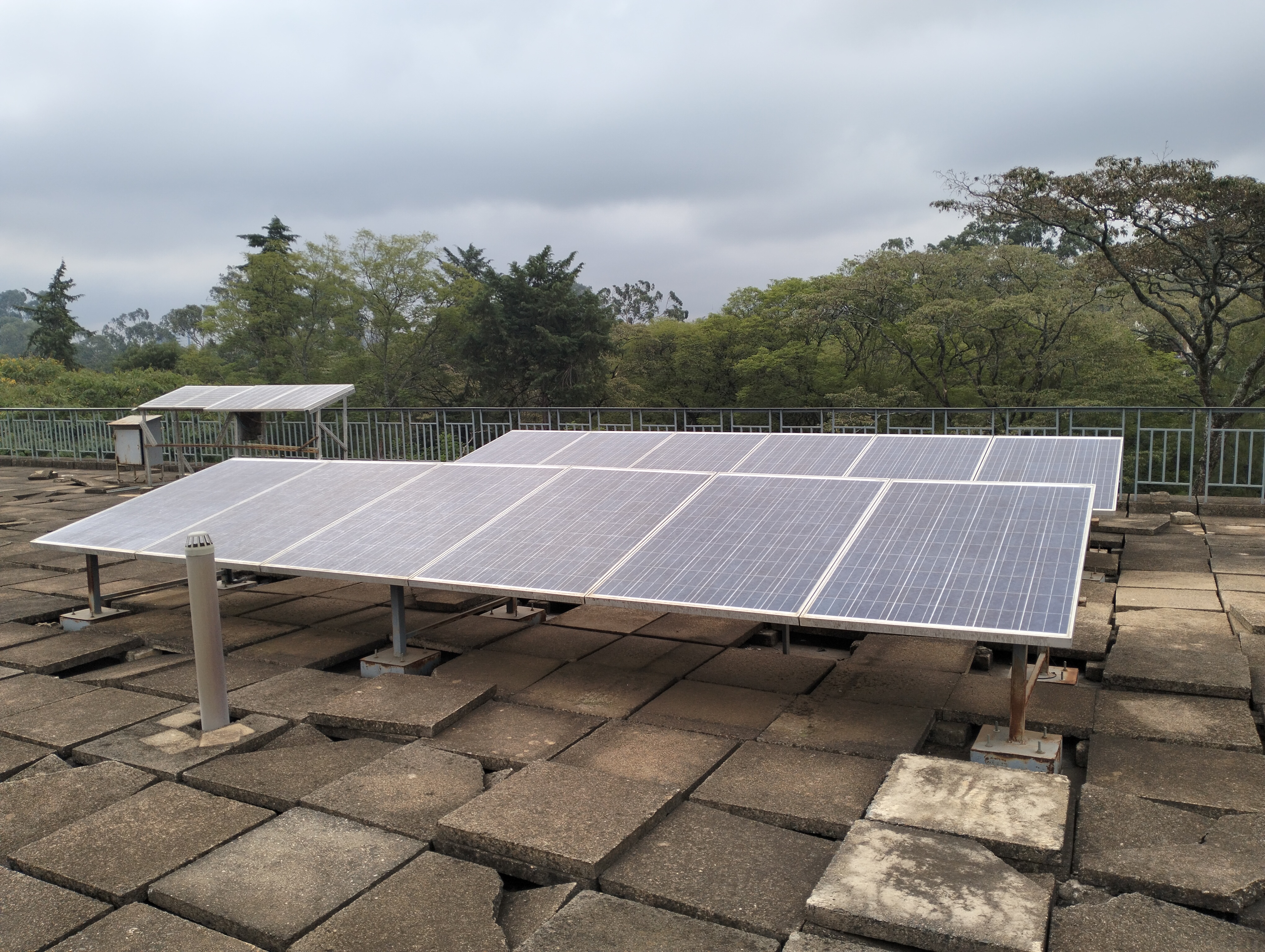 THE SOLAR ACADEMY
Approximately 13 years ago, the Solar Academy was established in response to reports and firsthand accounts highlighting issues with solar Photovoltaic (PV) design, sizing, and installation, as well as a lack of accessible information for the public. In 2012, the inaugural group of 41 trainees successfully completed the T1&T2 training, marking the beginning of a series of subsequent trainings. Since then, the Solar Academy has consistently trained at least two cohorts per year. Its primary objective is to train solar PV  professionals and experts and with its pool of about 10 trainers and facilitators, it is a leading institution in solar PV training.
click here: HIGHLIGHTS & MILESTONES OF THE SOLAR ACADEMY
SHORT PROFESSIONAL COURSE IN SOLAR PV SYSTEMS DESIGN, SIZING, INSTALLATION & MAINTENANCE - AUGUST, SEPTEMBER , 2023
 The Department of Physics in conjunction with Solar Energy Research Group invites applications for T1 &T2 and T3 training in solar photovoltaic design, installation, maintenance and commissioning for the last quarter of 2022 training
QUALIFICATIONS
At least a High School certificate. Extra professional or academic certificates and or field experience are not compulsory for admission.
The training will be physical at the Department of Physics, Chiromo Campus, University of Nairobi.
TARGET GROUPS
The training is ideal for groups or individuals from government, public or private institutions, electricians, technicians, teachers,  technical institute tutors, NGO's  outreach  personnel  &  solar PV retailers  and others.
DURATION AND COST
The T1& T2 training will run from 14th August, 2023 – 19th August 2023 full time, 8 am-5pm. The tuition cost is KShs.45,000/- per person for Kenyans or USD 500 for non-Kenyans..
The T3 training will be from 28th August, 2023 – 2 nd September 2023 full time, 8 am-5 pm. The tuition cost is KShs.50,000/- per person for Kenyans or USD 550 for non- Kenyans.
Participants are expected to arrange for their own accommodation near the training venue as well as health cover during the period
HOW TO APPLY:
Application forms are available online at a non-refundable application fee of KShs. 1000/- (or USD 20 for non Kenyans) is charged and together with the training fees are payable to:  UNES Consultancy Account, Absa Bank of Kenya, Westlands Branch Acc. No. 0732252452, SWIFT/BIC code:BARCKENX.
please note: In the event that they request your student registration number, kindly explain that you are not a regular student, but instead, you are enrolled in a specialized training program for which you are making payment.
Mpesa payment: paybill:303030, account: 0732252452 and send the bank sms to the email below.
Click here to Download: 
APPLICATION FORM -T1-T2 Solar PV Training
Duly completed application forms, academic & professional certificates and bank deposit slip should be returned to the Department of Physics or can also be scanned and emailed to:   solaracademy2012@gmail.com  or before 4th August, 2023. Due to the limited number of training opportunities, invitation shall be based on first come first served basis.
For further Enquiries: Contact Chairman, Department of Physics, Chiromo Campus,
Tel 020-4914119, email: physics@uonbi.ac.ke, or The training coordinator on telephone
+254722838140, Email:  swaita@uonbi.ac.ke or solaracademy2012@gmail.com